Welcome to the home page of the STLSource.com Network.
STL Source is the original St. Louis source for local news, events, sports, restaurants, business and more.
Please excuse the mess as we rebuild our this page.
What We Do?
We operate a network of sites aligning St. Louisans with local business throughout the entire metropolitan area across of number of different verticals.
How We Do It?
Rather than one central site, our network is made up of higher traffc satellite sites that saves the consumer time by directing them to exactly what they are looking for saving them time and eliminating distractions.
What are some of our satellite sites?
Why We Do It?
We get our kicks by building tools that help people at no cost.
We get our jollys (and pay our bills)  by providing our customers an efficient stream of targeted local customers at the best possible price.
Your Source for St. Louis Neighborhoods like the Central West End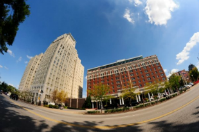 Central West  Restaurants
The STLSource Network is locally owned and operated.