STL Source is the original St. Louis source for local news, events, sports, restaurants, business and more. Please excuse the mess as we rebuild our this page. We operate a network of sites aligning St. Louisans with local business throughout the entire metropolitan area across of number of different verticals. Rather than one central site, our network is made up of higher traffc satellite sites that saves the consumer time by directing them to exactly what they are looking for saving them time and eliminating distractions.
St. Louis Source Local Media Channels
STLArt.com
In the early 2000s we started work on the STLArt.com platform that connected interested internet parties to local artists and art resources in St. Louis. We never tried to make money with it, and we haven't, but it was our small way of patronizing arts in our community. As a result, we've been fortunate to make acquaintance and friendship with lots of great artists. They are all kind of weird.  STL Art
STLAthletics.com 
STL Athletics has provided a resource and guide to local athletic organizations and sport teams in Eastern Missouri and Southwestern Illinois. We also share some of our trick shots from time to time. STL Athletics
STLAuto.com
The first version of STLAuto.com was launched around the turn of the last century. Since then, we have been trying our best to align customers with automotive companies in St. Louis. As a result, we've even made some friends along the way. STL AUTO
STLAttorneys.com
The first version of STLAttorneys.com was launched around the turn of the last century. More importantly, we align people with attorneys and law firms in St. Louis.  STL Attorneys
STLBank.com
STLBars.com
STL Bars allows users to search St. Louis bars, night clubs, and taverns in St. Louis. As a result, the site works in conjunction with STLFood.com. STL Bars
STLCatering.com
STL Catering was acquired in late 2016 to benefit our clients and compliment our hospitality sites like STLFood.com and STLBars.com. Therefore, we are able to send help more targeted users in St. Louis STL Catering
STLCharity.com
STL Charity provides a resource for visitors seeking information about St. Louis charities & charitable organizations serving the metropolitan area. Above all, our mission is help promote the awareness & activities of these St. Louis charitable groups, increase the number of donors, and the level of dogoodership in St Louis. STL Charity
STLCoupon.com
STL Coupon allows users a way to search coupons, special deals, and discounts from a variety of St. Louis area businesses. In other words, we help St. Louisans find the best deals. STL Coupon
STLDelivery.com
STL Delivery connects St. Louisans with local delivery companies in the greater St. Louis area. STL Delivery
STLDentists.com
STLDentists.com is a part of STLHealth.com and allows local users to search for dentists in STL. STL Dentists
STLEmployment.com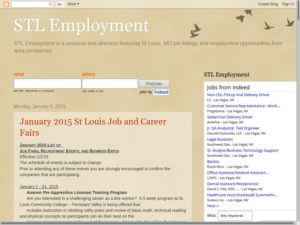 STLEmployment.com is a resource for folks looking for job and employment opportunities in St. Louis. STL Employment
STLFinance.com
At one point in the early 2000s, STLFinance.com acted as a provider of resource links for those looking for financial and business news pertaining to the St. Louis area.  As a result, the site works in conjunction with STLRealEstate.com. STL Finance
STLFlowers.com
Our network of sites serving floral consumers in the greater metro area serves tens of thousands of visitors each year. Most importantly, STLFlowers allows you to order flowers from a local St. Louis florist for any occasion including birthdays, anniversaries, weddings, funerals, mothers day, and more.  STL Flowers
STLFood.com

Originally launched in 2005 as STLGourmet.com, STLFood.com is a quick and efficient way for diners to search local food and restaurant options in the greater St. Louis metro area. Therefore, our users are able to search a wide variety of cuisine, geographical, and characteristic categories to find exactly what they are looking for. STL Food
STLForSaleByOwner.com
STLForSaleByOwner.com is part of STLRealEstate.com and allows St. Louis visitors to search information about St. Louis homes listed for sale by owner. STL For Sale By Owner.
STLFuneralHome.com
STLFuneralHome.com, part of DeathCareNetwork.com, directs individuals and families to funeral homes and cremation service providers in St. Louis. STL Funeral Home
STLGov.com
STLGov.com is an online resource for visitors searching information about astounding amount of different governments operating in the St. Louis area. As a result, these local governments and municipalities include St. Louis city, St. Louis county, St. Charles county, Jefferson county, and the metro east. STL Gov
STLHealth.com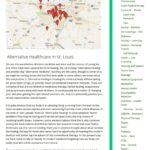 Since 2002, STLHealth.com has provided users with a resource for finding health and wellness providers and resources in St. Louis. As a result, users looking for local health info can visit STL Health
STLJewelry.com
STL Jewelry will direct local shoppers to jewelry stores in the St. Louis area. As a result, visitors looking for jewelers in STL can visit STL Jewelry
STLLandscaper.com
STLLandscaper.com is part of STLService.com and enables users to search landscapers and landscaping companies in STL. Because of this, clients visit STL Landscaper
STLLease.com
STLLease.com aligns visitors with information about leasing companies as well as residential and commercial properties for lease in St. Louis. STL Lease
STLLoans.com
STLLoans.com is part of STLFinance.com and will allow users to search current loan and mortgage offerings in STL. STL Loans
STLLodging.com
STLLodging.com enables visitors to search contact info of St. Louis hotels, motels, bed and breakfasts, and more. STL Lodging
STLLofts.com
STLLofts.com aligns users with information about available lofts for sale and rent from individuals and loft developers in St. Louis STL Lofts
STLMassage.com
STLMassage.com works in conjunction with our STLHealth.com platform to connect users with local massage therapy professionals in STL. STL Massage
STLMotorcycles.com
Along with STLAuto.com, STLMotorcycles was launched late last century as a resource for local St. Louis shoppers to find a local motorcycle dealership or service professional in St. Louis. STL Motorcycles
STLPlasticSurgery.com
STLPlasticSurgery.com was acquired in 2009 to benefit our clients on STLHealth.com and serve patients looking for infomation about plastic and cosmetic surgery procedures in STL. STL Plastic Surgery
STLRealEstate.com
The first version of STLRealEstate.com was launched in 2002.  Our goal is to build a locally owned network for people to find real estate agents and homes for sale in St. Louis. STL Real Estate
STLRoofer.com
STLRoofer.com works within the STLService.com umbrella now by providing users with a direct resource of St. Louis roofers and roofing companies. STL Roofer
STLSchools.com
STLSchools.com is your one stop source for searching St. Louis and County public schools, private schools, elementary schools, high schools, all boy schools, all girl schools, colleges — universities, career schools, and more. STL Schools
STLService.com
STLService.com was launched in 2006 as select network of local service companies and contractors in the metro STL area. Whether you are in need of a plumber, roofer, gunsmith, or garage door company, you can find it here. STL Service
STLTV.com
STLTV.com has featured original and reshared programming and content as well as resources and links to other television and media outlets in the St. Louis metro area.  STL TV
STLUsedCars.com
STLUsedCars.com is part of STLAuto.com and allows visitors to search used cars and used car dealerships in STL. STL Used Cars
STLWellness.com
STLWellness.com works with STLHealth.com to serve visitors looking for health and wellness providers and resources in STL. STL Wellness